If Not Now...When?

Truth is, time in not your friend. One year passes, and then another, and your dreams are on hold. Make your mind up that 2017 is YOUR year to make a difference in your life. Next year this time, you could be living a greater life, with the new things that a Cosmetology career can bring. If not now, when?
---
Follow your dreams & step into your new career as a fully
licensed Cosmetologist!
We at Savannah Cosmetology believe that beauty is both a science and a creative art form. In order to thrive as a trend - setting cosmetologist you must be able to combine creative skill with technical knowledge. We do just that. We provide you with the tools to become a highly respected professional in the salon and spa industry. Our program is innovative, contemporary practical, and offers a professional training program. And yes, you will learn about hair care, cutting, styling and coloring but there is so much more. Our Cosmetology program also covers skin care, makeup application, and nails. Savannah Cosmetology Institute is designed to prepare students for the Georgia State Board licensing examination.
This is the beautiful science and artistry of improving the skin, hair, and the application of cosmetics.

| | |
| --- | --- |
| Our curriculum is packed practical experience, new technics and trend setting styles. Once you've completed our program, you'll be prepped and ready to take the Georgia Cosmetology licensure exam. No limits! | Ready to step into this new phase of your life and become a Cosmetologist? Think beautiful, not boring as we combine hands-on training, with visual aids. lots of encouragement and watch you fly pass these requirements in record time. |
---
Live the Beautiful Life!
We know you're are a go-getter, a trend setter, and are seriously thinking of challenging yourself to become a Cosmetologist! Hard work and determination will provide you with the right certifications to enjoy your work as a hair, nail, or makeup designer.
---
Careers Available to Cosmetologists!



​Cosmetologist can master their career, working as a:
Hairstylist
Celebrity Hairstylist
Hair Color Specialist
Perm Specialist
Cosmetology Instructor
Director of Education
Esthetician
Makeup Artist
Nail Care Artist
Manicurist
Salon Owner
Manufacturer Sales Representative
Powered by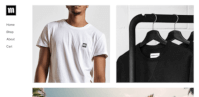 Create your own unique website with customizable templates.
Photo used under Creative Commons from nan palmero