To pursue a certification in Hair Design, you are required to complete 1325 hours (about 7 months).

Upon graduating from Savannah Cosmetology Institute, you will be eligible to take the PSI exam and apply for a Georgia Cosmetology License. The minimum requirement is about 1,500 hours of training (or about 9 months).
Becoming a Licensed Cosmetologist is a rewarding and very satisfing career path. It is the business of beauty, and the business of beauth is a $380 billion dollar a year industry.
The biggest jobs are:
Salons
Hotels and Resorts
Cruise Ships
Mobile Services
Television, Film and Theater Industry
Fashion Industry
Sales Representatives
Powered by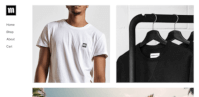 Create your own unique website with customizable templates.