Nail Design Technician

Ever reached for your fork in a crowded room and realized that your nails were not looking good? Yikes! Go ahead and admit it, there is nothing prettier that a well groomed set of nails. Here at Savannah Cosmetology Institute, you will learn the art of nails and nail care. From A to Z we will cover classes on manicures, pedicures, and nail extensions, including traditional and brand new techniques. Your hands will look great in our hands on training. Pardon the pun!

Our Program

Enrolling in the Nail Designer Technician program at Savannah Cosmetology Institute, you are required to complete a manicurist program of 525 hours (about 4 months). You also have the option to take the less traditional path of an apprenticeship program, by taking a full 1050 hours of apprentice training over an 8 month period, under the supervision of a Board Licensed Cosmetologist or Nail Technician.The completion time actually depends on your schedule, and you. Why wait? Today will be yesterday, tomorrow!
Powered by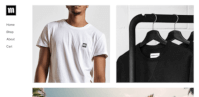 Create your own unique website with customizable templates.