​Considering a Career in Cosmetology? Did You Know...

The Salon business is one of the fastest growing businesses in America.
Qualified beauty technicians are in high demand.
You could build a solid career where you may not ever have to worry about job security again.
The base salary for a Board Certified Cosmetologist, in Georgia, is from $16,000 to $40,000 per year even without tips!
This career lets you develop your creative skills in the latest styles and trends, and builds your confidence to become a success.
We have degree options! A licensed Cosmetologist focuses on hair, nails, and makeup. A Hair Designer, focuses solely on hair. A Nail Designer focuses solely on nails.

Is Savannah Cosmetology Institute the School For You?

Do you think you are up on the latest trends?
Do your friends ask your advice on clothes and hair styles?
Do you think of yourself as a creative person who is passionate about fashion, hair and nails?

​If you have answered "yes" to these questions then you are in the right place! We take pride in making our students feel relaxed in their studies. Whether you are right out of high school, or choosing another career now that the children are in school or grown, let us be the green light to your future as a Cosmetologist.

About Us

Savannah Cosmetology Institute is a full service school, equipped to train students in theory and practical experience. Our curriculum is not boring! we use the latest in visual aids, demonstrations, and hands - on to keep you interested and challenged! Our course develops desirable work habits, correct equipment sterilization, safety, hair and nail artistry, and much more.
---
Powered by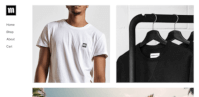 Create your own unique website with customizable templates.
Photos used under Creative Commons from Mycatkins, ImagePros, University of Salford