Questions and Answers
Q? I have small bald spots throughout my hair. What can I do to get a sew-in?

A. Get your hair stylist to use a hair net while putting in your sew-in. This method will take the stress off of your individual hair shafts.



Q? I want to go natural, but I have a lot of breakage.

A, Establish a regular routine of conditioning your heair with deep moisturizing conditioners. Make sure to keep your ends trimmed, this will help to get rid of split ends and helps your hair recover. Do know too, that split ends continues to split up the shaft of the hair, not down, which causes lots of damage.


Powered by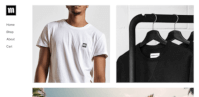 Create your own unique website with customizable templates.
Photo used under Creative Commons from midianinja